This website is dedicated to Members and Non-Members of the society. ISPN is a registered society of Mental Health Nursing and allied Health Professionals registered under Societies Act. This society is meant for the Professional/ Scientific Development in the field Mental Health Nursing.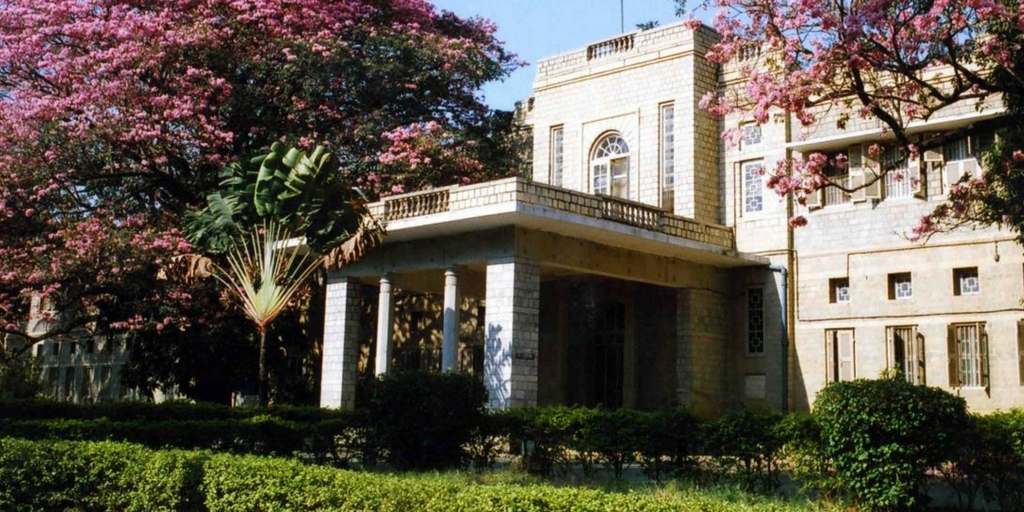 Annual National Conferences
ISPN organized conferences every year from 2002 till date
1st National conference was organized at NIMHANS Bangalore in Feb 2002 on the theme "CHILD PSYCHIATRIC NURSING"
2nd conference was conducted at JSS College of nursing, Mysore , in Feb. 2003 on the theme "MENTAL HEALTH, SEXUALITY AND PSYCHIATRIC NURSING".
3rd conference was conducted at Savitha college of nursing, Chennai, in Feb.2004 on the theme WOMEN'S MENTAL HEALTH: PSYCHIATRIC NURSING PERSPECTIVE".
4th conference and the 1st International conference was organized at NIMHANS, Bangalore In Feb. 2005 on the theme "ADOLESCENT MENTAL HEALTH ISSUES AND PROBLEMS: PSYCHIATRIC NURSING PERSPECTIVE".
5th conference was held at Father Muller College of Nursing, Mangalore, in Feb. 2006 on the theme "GERIATRIC MENTAL HEALTH PROBLEMS: PSYCHIATRIC NURSING PERSPECTIVE".
The 6th conference was organized at college of nursing, Dayananda Medical College and hospital, at Ludhiana, in March, 2007, on the theme "SUBSTANCE ABUSE: PSYCHIATRIC NURSING PERSPECTIVE".
The 7th conference was held at Lisie College of nursing, Cochin in Feb. 2008, on the theme "PROMOTION OF MENTAL HEALTH AND PREVENTION OF MENTAL DISORDERS".
The 8th conference and 2nd international conference was held at NIMHANS, Bangalore, in October, 2009 on the theme "HUMAN RIGHTS IN MENTAL HEALTH NURSING PRACTICE".
The 9th conference was held at Narayana college of nursing, Nellore, in March, 2010, on the Theme "COMMUNITY MENTAL HEALTH NURSING"
The 10th conference was held at P.G. College of Nursing, Bhilai, in Feb. 2011, on the theme "COMPLEMENTARY AND ALTERNATIVE THERAPIES IN THE MANAGEMENT OF PSYCHIATRIC DISORDERS: PSYCHIATRIC NURSING PERSPECTIVE".
The 11th annual conference National conference is being held at Himalayan college of Nursing, Dehradun March 10th to 12th 2012. The theme of the conference is "MANAGEMENT OF DEPRESSION AND PREVENTION OF SUICIDE: MENTAL HEALTH NURSING PERSPECTIVES".
The 12th Annual conference was held at West Ford College of Nursing Thrissur, Kerala on the theme SOMATOFORM DISORDER: MENTAL HEALTH NURSING PERSPECTIVE
The 13th annual Conference was held at St. Johns College of Nursing, St. Johns National Academy of Health Science, Sarjapur Road, Bangalore on 8th 9th and 10th of Feb- 2013.Theme of the Conference was on MULTIDIMENSIONAL STRATEGIES FOR TOBACCO CESSATION; PSYCHIATRIC NURSING PERSPECTIVE.
The 14th annual national conference was held at Ahmadabad from 31st Jan to 2nd Feb 2015 on the theme MENTAL HEALTH PERSPECTIVE IN EMERGENCY CARE
The 15th conference was held at the Krishna Institute of Medical Sciences University- College of Nursing, Karad, Maharashtra from 13th to 15th February 2016 on the theme "CLINICAL RESEARCH IN MENTAL HEALTH NURSING"
The 16th and the 3rd International Conference is Scheduled at NIMHANS, Bangalore from 10th Feb 2017 to 12th Feb 2017 on the theme "REHABILITATION OF PERSONS WITH MENTAL ILLNESS: NURSES PERSPECTIVES
The 16th and the 3rd International Conference was conducted at NIMHANS, Bangalore from 10th Feb 2017 to 12th Feb 2017 on the theme "REHABILITATION OF PERSONS WITH MENTAL ILLNESS: NURSES PERSPECTIVES
The 17th National conference was conducted at the College of Nursing SGT university, Gurugram on the theme of "LIAISON PSYCHIATRY: NURSE'S ROLE" between 09/03/2018 and 12/03/2018
The 18th National conference is scheduled at LGB Regional Institute of Mental Health, Tezpur, Assam between 15/02/2018 and 17/02/2018 on the theme of Role of a Nurse in Promoting Positive Mental Health